Whether you're starting off as an owner operator and borrowing for the first time or as an established business or professional person Anzus Finance Corporation can help select the best loan for you.
With Anzus as your personal finance broker you'll have access to a huge range of lenders and affordable loan rates. We can also arrange refinancing options to make life so much easier.
Anzus Finance Corporation offer a wide range of products and services, including Business & Professionals car loans, truck and equipment finance, taxi loans,and even low doc loans if your financials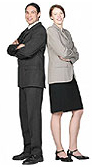 are not strong or up to date.
Our experienced finance consultants will tailor the best finance package to meet your needs.
Don't risk your credit rating with anyone else!
To find out more about your finance options contact us on 1300 885 250, or at info@anzusfinance.com.au.